I spent the last 2 days shifting gears a bit from Real Estate Photography over to the theatre.  I LOVE being in the theatre – especially with student performers.  To see the amazing talent they possess is just inspiring.
I had the pleasure of working once again with the Woodgrove High School Theatre Arts Department during their final dress rehearsal for "Once Upon a Mattress," a musical adaptation of the classic fairytale of "The Princess and the Pea."  The musical opened tonight and I am excited to take my girls back to see it this weekend.
Actually – they went with me to the dress rehearsal and enjoyed it so much that they're begging to go back.  They were pretty upset with me this evening for not letting them stay to watch again when we went to drop off the lobby display boards…
I'm just going to share a few sneak peeks today, but I wanted to make sure to get the word out before the show closes!
Queen Aggravain meets Princess Winnifred…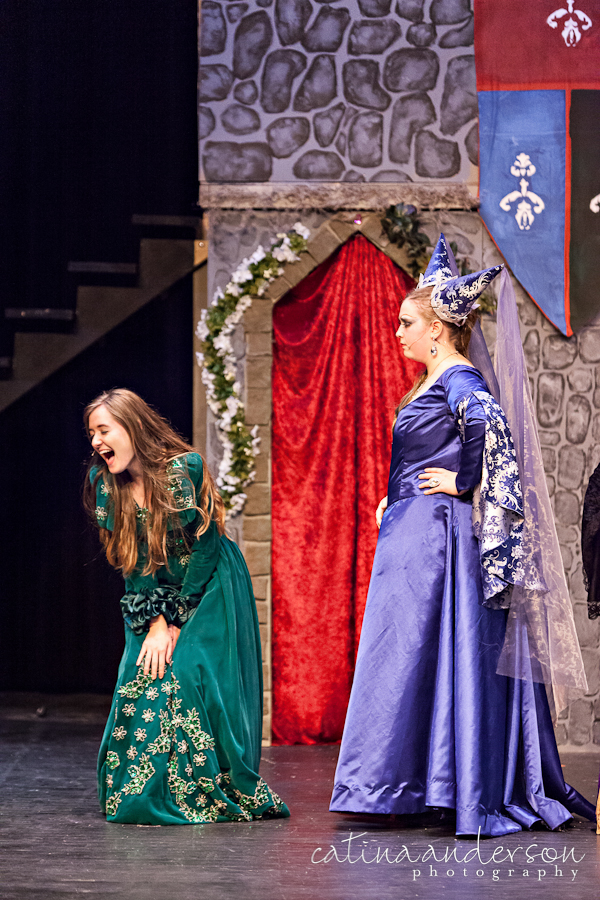 Queen Aggravain and the Sorceress.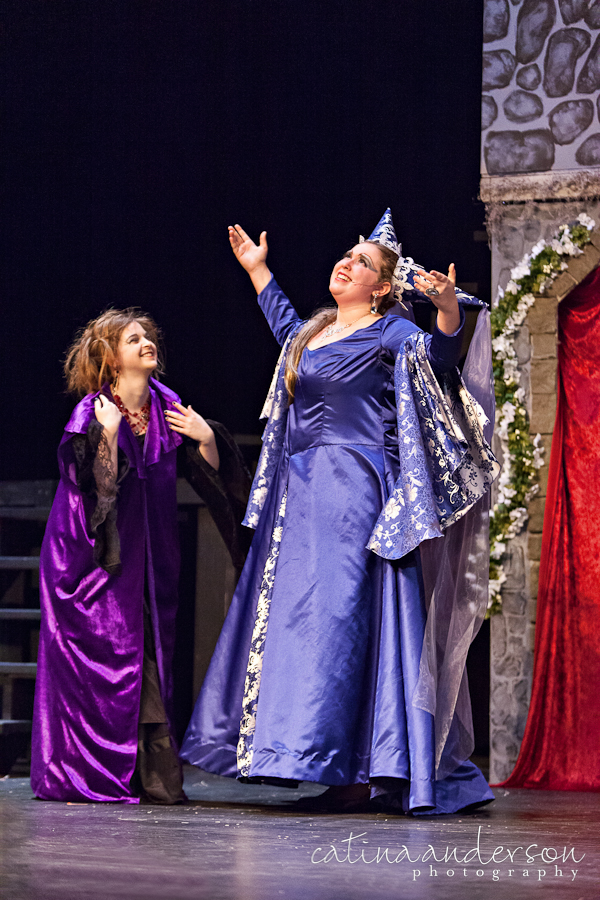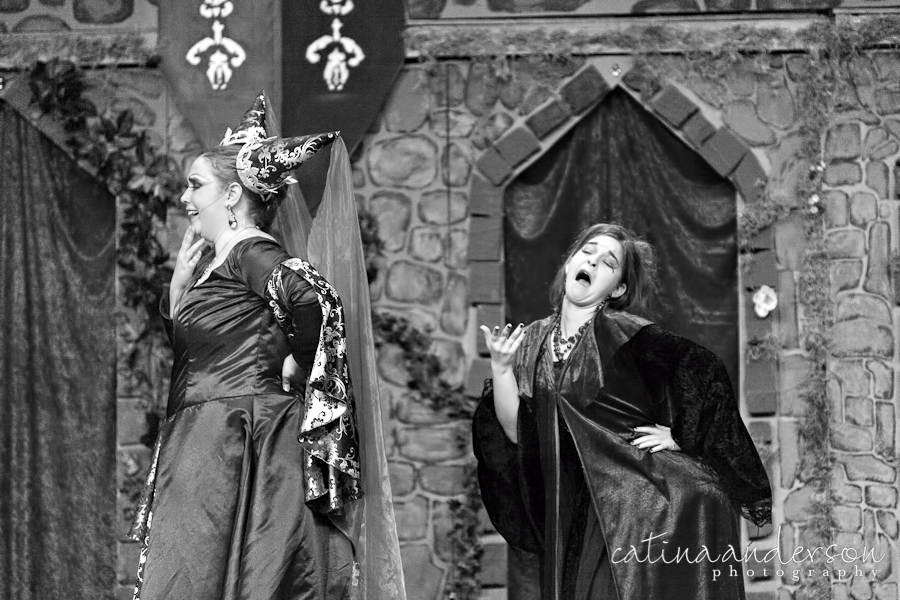 Princess Winnifred

For more information about the show including times and ticket prices here's a link to their website.