A break from the puppy pics (I can hear the cheers now… lol… I know I'm a little obsessed with our sweet new addition!) for a sneak peek of a home in Lansdowne.
This townhome or "carriage home" is currently listed by Atoka Properties.  I'm working my way through processing this property session today and I just love this picture of the back yard.  The only thing that might make it better is 70 degree temps and a glass of lemonade!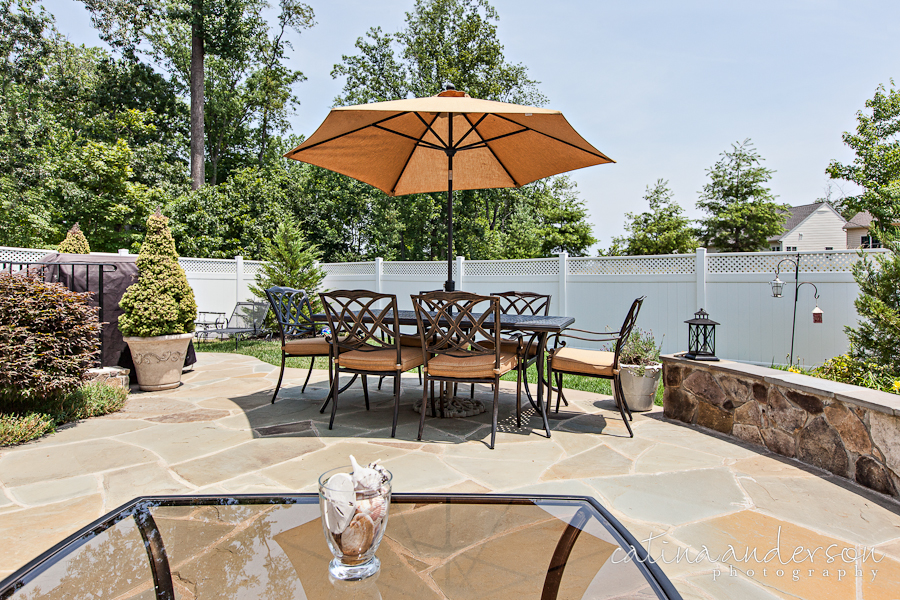 You know… it seems like MOST of the pictures from property sessions that speak to my heart are lifestyle types of photos from outdoor living spaces… hmm… maybe I need to find some landscape designers to work with!
While I edit pictures my husband is tackling a multitude of home improvement projects!  Replacing a leaky faucet, upgrading the kitchen faucet, installing doggie gates (hehe)… all indoor in the air conditioning of course.  Do you think we'll break any records for heat this weekend?  Hope this heat wave ends soon!
I know whoever buys this home will surely spend a gorgeous fall enjoying this beautiful outdoor living space.
Enjoy this hot, hot weekend and stay cool!