Our winter guard season in Northern Virginia ended almost one month ago – but this week I am immersed in action-packed images from this past season as I put the finishing touches on a huge gallery of photos I took for one Northern Virginia ensemble.  I spent time with them at rehearsals, competitions, championships and yesterday we finished up with a team portrait session.  Their season banquet is in a week and a half and I'm feverishly trying to get photos processed and galleries uploaded.
So tonight, just a quick peek at two of my very favorite images from rehearsals this season.  I have SO many favorites – but these two jumped out (literally… ).  In the first, the team captain is prepping for a breathtaking lift as her teammates huddle behind her waiting for her trusting leap into their arms.
I absolutely LOVE black and white for rehearsal images.  It helps tone-down what is often a colorful and sometimes messy background and bring focus to the artistry on the floor.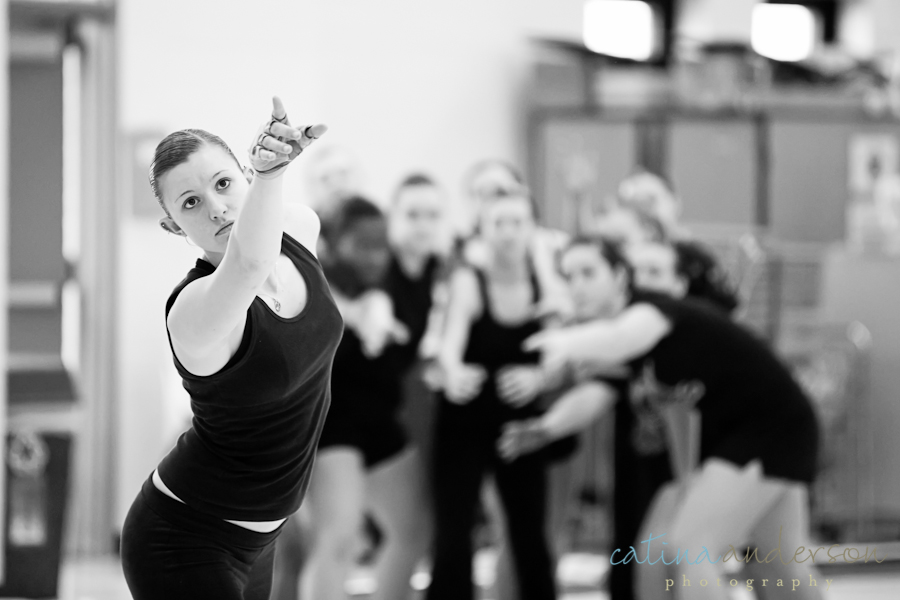 In the second photo, one first-year performer gives her all with every run-through.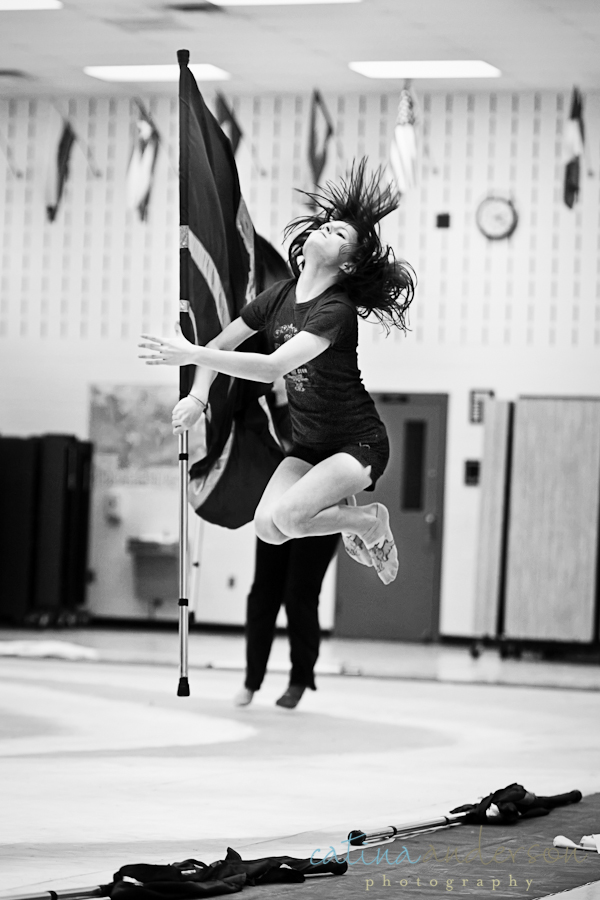 You may also have noticed that things look a little bit different around here!  It's a work-in-progress but I finally got a logo and a few design elements – coupled with my absolute favorite color… and I'm working on getting the old theme changed over.
But all in good time… first things first… back to the hundreds and hundreds of beautiful images of winter guard and all of it's pageantry sitting on my hard drive.  I can't wait to share these with the performers and their families!