Yesterday I had the pleasure of photographing a beautiful 10-acre property in Hamilton that is the PERFECT property for someone who loves horses.  Complete with fenced pastures and a riding ring… beautiful barn… even the chicken coop is beautiful.
I finished up those pictures this morning and the listing is coming soon from Colleen Gustavson of Atoka Properties.  But during one of my breaks this morning I had a little fun with one photo I took of the homeowner's beloved horses and did a quick digital painting.  I love how it turned out so I thought I'd share.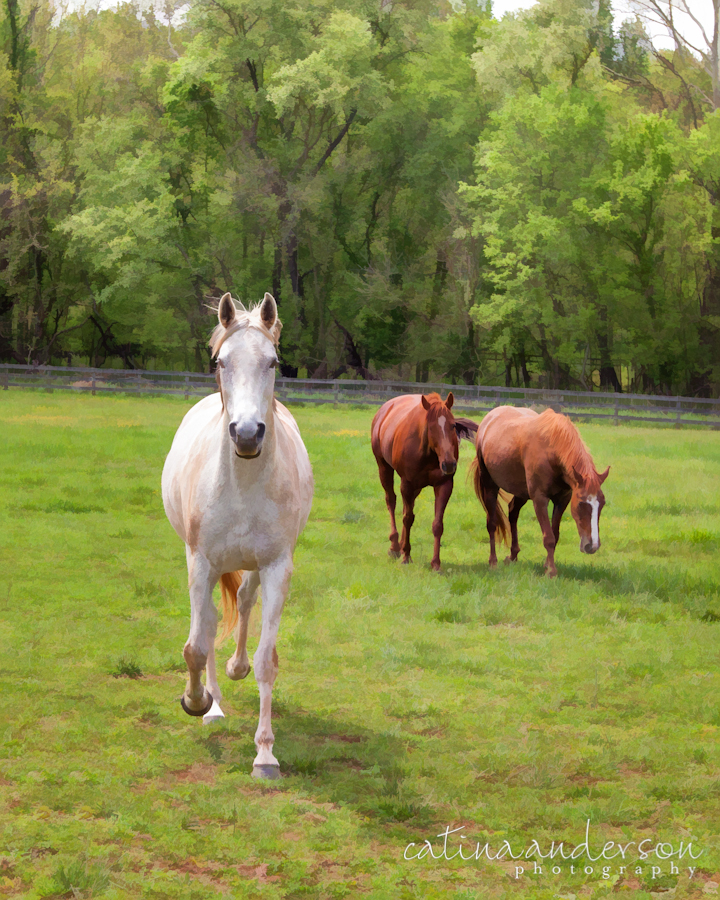 What do you think?
Shifting gears a bit for the rest of the week.  Heading out this evening to photograph the final dress rehearsal for "Once Upon a Mattress" at Woodgrove High School.  It opens this weekend!  Can't wait for my sneak peek tonight!!